Hírek
2021. Január 26. 05:12, kedd | Sport
Forrás: infovárosok
Demanding special stages of the WRC in Croatia are a real challenge for the best rally drivers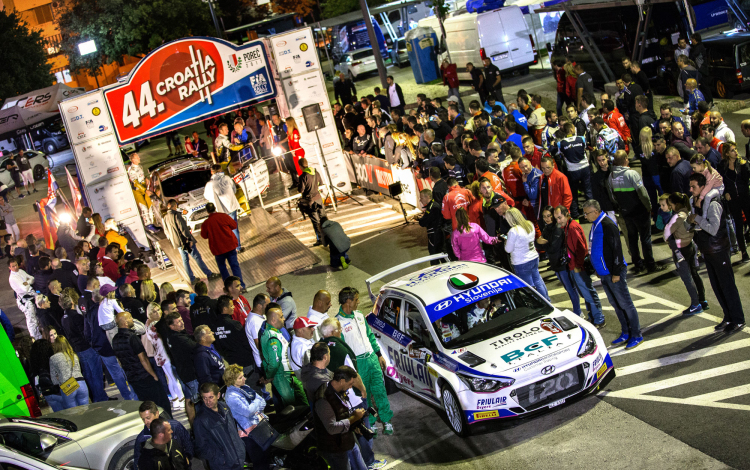 One of the most attractive competitions in the world takes place April 22 to 25, 2021.
It will start in front of the National and University Library in Zagreb, and the fastest competitors will climb the podium on St. Mark's Square
After Croatia Rally was included in the World Rally Championship (WRC) calendar, demanding special stages are now known, and they will be a true challenge for the top WRC drivers. From April 22 to 25, one of the most attractive sports events of today will take place on the local roads of Counties of Zagreb, Karlovac, and Krapina-Zagorje.
Teams and service technicians will take care of the competition vehicles from the Zagreb Fair. The drivers and vehicles will be presented at the National and University Library in Zagreb, the fastest will climb the podium on St. Mark's Square, and reconnaissance will start on Tuesday, April 20.
Day one and the super special stage will be extremely attractive. After the ceremonial start, the super special stage will take place inside the Zagreb Fair area, with part of the track for the first time in the WRC history located indoors, inside the pavilion. The crews will start racing on April 23 on Samoborsko Gorje, followed by special stages in the wider Karlovac area. The day after, special stages will also take place on Samoborsko gorje and Karlovac. On April 25, special stages will be in Hrvatsko zagorje (Zagorska sela and Kumrovec) and on the trails of Medvednica.
"We chose the trails carefully to avoid crowds, but also to enable the audience to be there and enjoy the attractive race. We hope that the epidemiological situation will allow that. The WRC is also an excellent opportunity to show the entire world the most beautiful parts of our country. There is no doubt that the competition will be exciting - both live and in front of screens", said the President of the Organizing Committee of Croatia Rally 2021, Daniel Šaškin.
The Croatian Automobile & Karting Federation - CAKF is the project holder. The organizers are the automobile clubs D.T. Motorsport from Poreč and Cro Dakar Team from Zagreb. The arrival of the World Rally Championship in Croatia is excellent news for all motoring fans in the region. In 2019, more than 830 million viewers watched the octane spectacle. The WRC has seen a rise in popularity over the last seven years.
"With a huge international promotion, just imagine the economic effect for Croatia achieved by tens of thousands of overnight stays, local expenditures of participants, and thousands of people engaged for the organization. We hope that the situation at the end of April will allow spectators to be there. This would mean the arrival of many WRC fans from around the world. This is the best possible invitation before this year's tourist season", added the President of the Croatian Automobile & Karting Federation and President of the WRC Croatia Steering Committee Davorin Štetner.
List of all special stages that will be part of the Croatia Rally:
Ezek érdekelhetnek még